Head Controlled Mouse
Hand disability should not stop anyone from using a computer or a phone. Control the mouse cursor with your head!
Repetitive Stress Injury

Relieve your wrist muscles from strain due to carpal tunnel syndrome or wrist injuries

Hand disabilities

Regain computer access! Suitable for many conditions like spinal cord injury, muscular dystrophy, CP, ALS, and more.
What Users Say
"Abili Mouse's precision is excellent and the performance is better than the IR-based head mice. No need for reflective material or calibration!"
Jarrett Chisholm
Software Developer
Carpal Tunnel Syndrome
"I was looking for a headmouse that is a pleasure to use and the Abili Mouse is truly impressive!"
Philip Brocoum
Software Product Manager
Carpal Tunnel Syndrome
"Thanks to Abilitare, I am able to have a great job as a content creator and graduate college independently"
Tom Babb
Content Creator
Spinal Cord Injury
"The Abili Mouse is incredible. I can scroll through YouTube and I can connect with my family and friends on social media with ease."
Shakeyla Shinholster
Artist
Arthrogryposis Multiplex Congenita
"I use Abili Mouse for all everyday activities including gaming. Everything you can do with a regular mouse, I can do with Abili Mouse hands-free. I love the experience!"
Jermaine Smith
Twitch Streamer
Spinal Cord Injury
"Abili Mouse gives me the option to use multiple devices. Abili Mouse has the potential to help a range of disabilities and provide value to tons and tons of people."
Ryan Gebauer
Realtor | Ryan Realty Group
Spinal Cord Injury
How to click?
Move the mouse cursor with the Abili Mouse using head movements. For mouse clicks, use either an adaptive switch like the Abili Switch or a dwell toolbar like the Abili toolbar.
The Abili Ecosystem
Regular price

$399.00 USD

Sale price

$99.00 USD

Unit price

per

Regular price

$399.00 USD

Regular price

$799.00 USD

Sale price

$399.00 USD

Unit price

per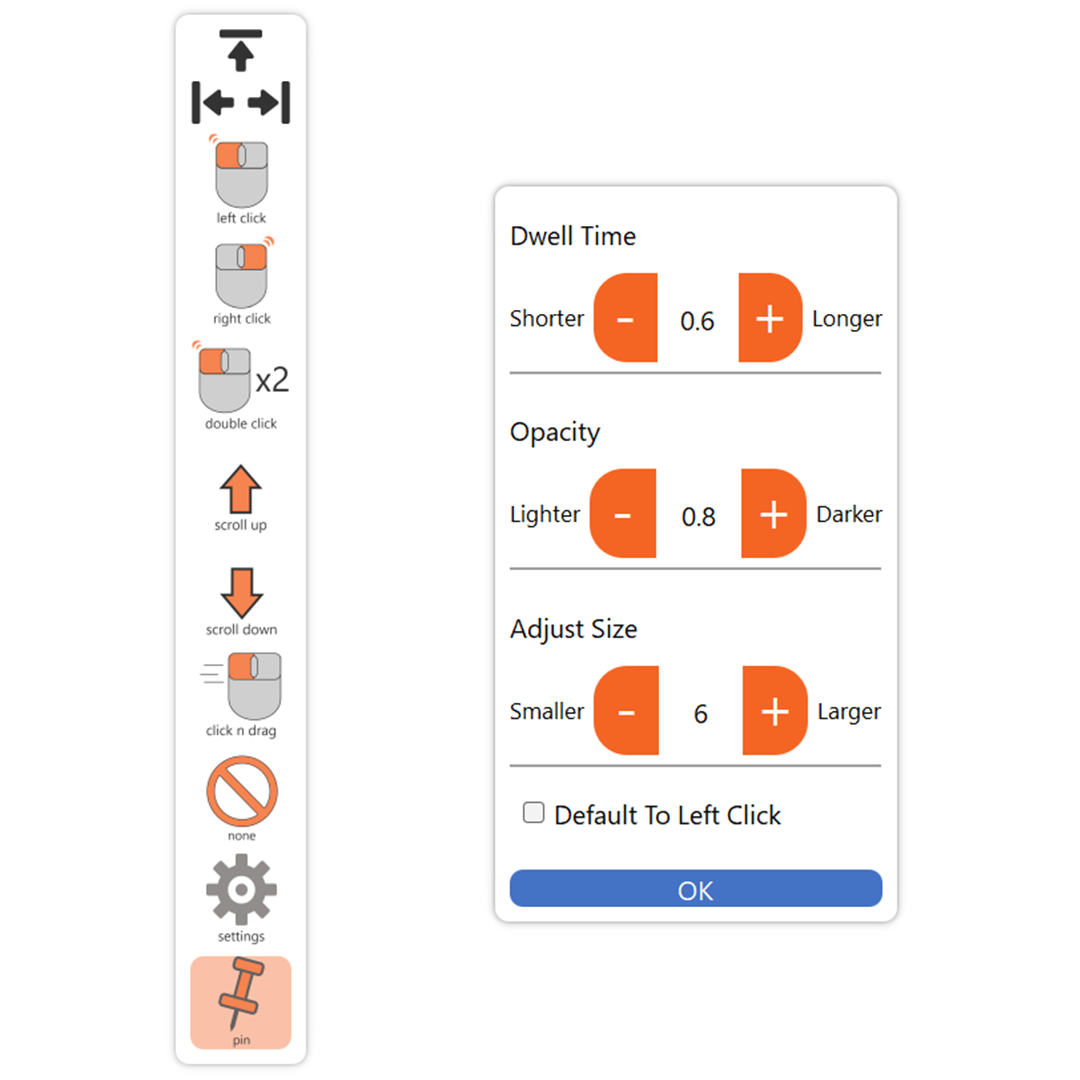 Abili Toolbar
If an adaptive switch is not the right choice for you, have a look at the Abili Toolbar.
It uses the "dwell click" method to select items. Just hover over a button for a fraction of a second and it will get clicked automatically.
What's more, it's completely free to use!
Download for Free
Contact us to book a demo!